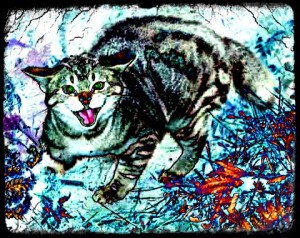 We, the #feralcats of THATCampLAC 2012, want to support the motto of more hack, less yack at THATCamps. To help THATCamp participants hack, we've compiled this More Hack Guide both as a handbook for hacking but also as an example of what four focused people can produce in 40 minutes after going rogue at a THATCamp.
Minus sermonis, operis plus! (Less yack, more hack!)
We created these guidelines in just 40 minutes.  Think what you could do in 75.